This week, our bond sale concluded with a total of about $200,000 USD raised. The sale was hosted on CoinMetro's Ignium platform. The bonds are security tokens, convertible to equity after two years, or redeemable for the original investment. The purpose of the sale was to help us to jumpstart our user base. We know we can acquire users through direct advertising. Users of the platform are those who have done genetic tests and who want to monetize their data for science while earning money for its use. There are 50,000,000 potential users of the Gene-Chain, those who have done genetic testing through the big testing companies like 23andMe and Ancestry.com. Targeting those users is not that difficult, and with some work we hope to bring the cost of acquisition of customers through direct advertising down to around $10 USD per user, allowing us to acquire more than 15,000 users.
Only through a growing user base, where we have tens of thousands of users from among the 50 million available, will the tokenomics of $DNA begin to have an effect on its value. We chose to work with CoinMetro because this ensured the availability of $DNA for researchers and for data sellers around the world, especially for the US where most of the potential 50 million users are located.  $DNA is not a speculative cryptocurrency, it is a utility token. It is the only way to buy and sell data on the Gene-Chain. We created it to be the currency of what we believe will be a new genomic economy, and to give easy access to holding $DNA and its value in exchange for the value of the data to people around the world. To hold it and to realize the value of your genes, all you need is access to our web site and an email, and to have done your genetic testing. So far, 7020 people have created Gene-Chain accounts and have $DNA wallets on it. We need to convert all of them into users submitting their genetic data, and gain tens of thousands more among the huge potential user base described above. When that occurs, when tens of thousands of people have uploaded their data, then demand for the token to buy data due to the scientific viability of the database we are creating will help improve the value of the company, its holdings, and its tokens. We can do this with more partnerships like that we just entered into with Indygeneus.ai, existing partnership like that with DigiPharm and others, and through advertising wisely using the funds we raised in the bond sale STO in order to get more Gene-Chain users uploading files.
We are grateful to all those who have participated, to our thousands of fans and supporters, and to all the customers we have so far and those we will start to acquire thanks to this fundraise. The past year saw Wall Street make significant moves to monopolize genomic data, through a 4.7 billion dollar purchase of ancestry.com and an upcoming SPAC for about the same amount for 23andMe. Our platform is the democratic, decentralized alternative. It is the only such alternative marketplace, built to distribute most of the wealth in our genes to those who contribute their data. We think it is ethical, scientifically necessary, and a huge distruption in the genomics data field. We will continue to get the news out, to make people aware of both the value of their genetic data, and the ability to make money from it using the Gene-Chain.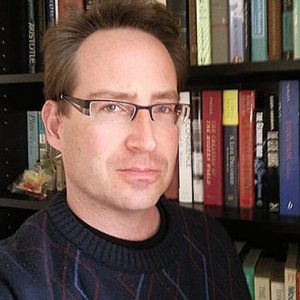 with many thanks,
Dr. David Koepsell, CEO and co-founder
http://davidkoepsell.com