EncrypGen has reached a historical milestone with the world's first blockchain enhanced genomic data marketplace called the Gene-Chain.

The Gene-Chain DNA Data Marketplace puts DNA data owners back in control of their most valuable data and provides a platform for health minded individuals, scientific researchers, doctors and pharmaceutical companies to buy and sell DNA data and health related services.

A Tokenized Ecosystem – Transactions for data, products and services in the Gene-Chain Marketplace are paid with DNA tokens and other cryptocurrencies.




---
EncrypGen Creates a Free Market for Genomic Data Owners and Buyers
EncrypGen brings together individual DNA data owners with genomic data buyers in a genomic data free marketplace to accelerate scientific discovery and find new treatments and cures for diseases. After nearly two years of development, EncrypGen has reached a historical milestone by launching the world's first blockchain enhanced genomic data marketplace named the Gene-Chain, a tokenized ecosystem of DNA data owners, data buyers and marketplace partners. Watch the historical first blockchain mediated DNA data transfer.
For the first time in history, scientific researchers, doctors, pharmaceutical companies and labs of all sizes can search a wide range of de-identified genomic profiles that include raw DNA data files health, ancestry, lifestyle and other phenotypic data that doctors and researchers want to analyze along with the raw DNA data files they are paired with. Buyers purchase data directly from the data owners with peer-to-peer transactions verified on EncrypGen's proprietary, immutable, blockchain ledger.
Disrupting the Genomic Data Industry
There is already an established market for genomic data and it has been controlled by the big DNA testing companies. AncestryDNA, 23andMe and others have been selling their customer's data to big pharma labs for years, but the Gene-Chain Marketplace is an open, free market where individuals sell their de-identified data directly to buyers.
By design, the Gene-Chain Marketplace solves a number of problems inherent in the genomic data industry. As opposed to selling a limited amount of data to big pharma labs that can afford to pay for exclusive rights to the data like the DNA testing companies do, the Gene-Chain provides a more diverse set of genomic data samples to a broader array of research studies and labs. Having an open market for data and giving all labs access to it will accelerate scientific discovery at a faster pace and lower cost. In turn, one can presume that we'll see better treatments and cures for diseases like Alzheimer's, Parkinson's, heart disease, diabetes, cancer and others sooner. Ultimately lowering the cost of the research data and the resulting better efficiencies of more effective treatments will translate into a reduction in the cost of healthcare. In addition to the benefits for science and humankind, EncrypGen's DNA Marketplace also returns control of DNA data to the data owner, providing an opportunity to get paid for sharing de-identified raw DNA data and genomic profiles with researchers.
A Tokenized Ecosystem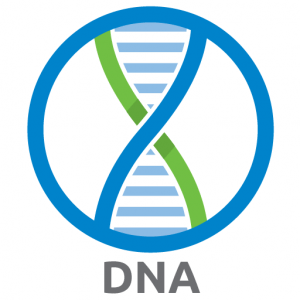 EncrypGen built the Gene-Chain DNA Data Marketplace to put DNA data owners back in control of their most valuable data and to provide a platform for health minded individuals, scientific researchers, doctors and pharmaceutical companies to buy and sell DNA data and health related services with cryptocurrencies – creating what is known as a tokenized ecosystem. The mission is to take control of the data and its pricing away from the DNA testing companies and give it to the data owners so that they may capitalize on its value while also making buying and selling of genomic data available to scientific studies and medical research in industrial Pharma labs, research centers, universities and independent labs of all sizes. Bitcoin, EncrypGen's own DNA tokens, and soon Ethereum (ETH) and other ETH based tokens facilitate transactions between individuals interested in selling their de-identified DNA data and the scientific research and pharma community that wants to buy DNA profiles to use in medical research. DNA tokens are available on a number of cryptocurrency exchanges.
EncrypGen also partners with health science product and service providers so that the Gene-Chain Marketplace nurtures an ecosystem made up of health minded individuals, doctors, pharmacogenomic labs, universities, the scientific research community and health science industry – all who share common goals of advancing scientific discovery, finding better treatments and ways to prevent and cure illnesses and diseases that affect millions of families every year.
Tokenomics
Transactions for data, products and services in the Gene-Chain Marketplace are paid with cryptocurrencies. Initially DNA data purchases can be made with Bitcoin (BTC) and mDNA tokens. As the Development Team continues to enhance the Gene-Chain functionality and UX, ERC-20 based DNA tokens (DNA, eDNA), Ethereum (ETH) and other ETH based tokens will be accepted as forms of payment in the Gene-Chain Marketplace.
To see a list of exchanges and coin pairings, click here. To Buy DNA tokens now, click here.