We are excited to feature preferred vendors and partners that have been carefully selected and screened to offer services within our community. 
Join our community.

CÓDIGO46
The Codigo46 report is a non-invasive test based on a buccal swab to obtain and analyze your DNA in order to give you personalized information about disease risk, pharmacogenomics and ancestry. Codigo 46 believes genetic information is a powerful tool for each individual to take control of their wellbeing and together, build a better and healthier future. Learn more and order kits

Health Wizz - Coming soon!

Health Wizz is a secure mobile platform that provides consumers with the necessary tools for aggregating, organizing and sharing their medical health records over the blockchain. Founded in 2016 Health Wizz is on a mission to empower consumers with the necessary tools to better manage their health and medical records.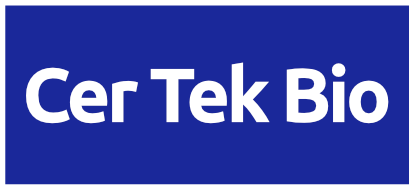 Cer Tek Bio - Coming soon!
Cer Tek Bio, provides DNA forensics analysis, Microbiome, fingerprinting, medical DNA sequencing, genome editing and consulting services. They have a diverse team of committed scientists and technicians who deliver results on time, within a fraction of the cost of most government labs and in accordance the most stringent laboratory guidelines. They are very proud to handle processing forensics at cost for charity.

Sequencing.com - Coming soon!
Sequencing.com, the worlds largest App Store for personal genomics, empowers healthcare professionals, researchers and consumers with the ability to tap into genetic data for deep and rich insights. Our Universal Genetic Data Compatibility enables apps to be able to process genetic data from any laboratory and any testing technology, including whole genome and exome sequencing and microarrays. We also provide developers with easy-to-use API's and mobile plugins for creating and selling DNA-powered apps.

Sequencing.com

Genomics Personalized Health - Coming Soon!
Genomics Personalized Health facilitates access to whole genome sequencing done at CLIA certified labs. We require that genome sequencing is both a Physician ordered process with Physician oversight of results. The intended use of the genomic data is for informational and educational purposes only, for individuals interested in preventative wellness and long term quality of life.

genomicspersonalizedhealth.com